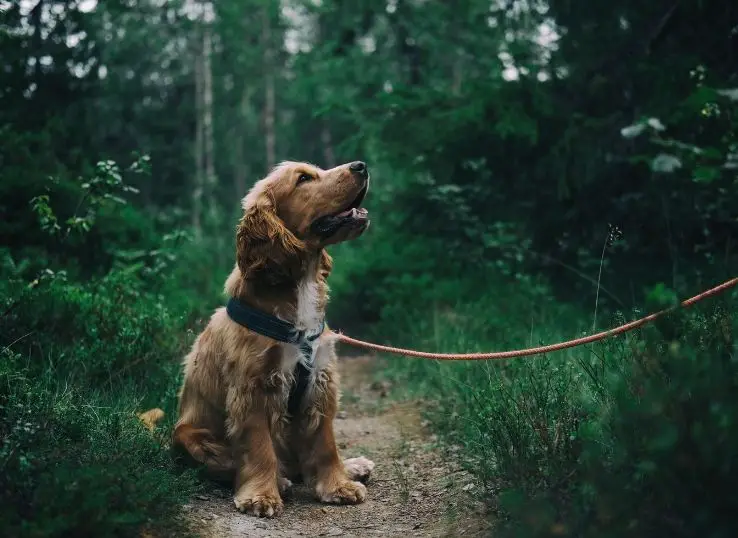 Dogs are the best companion of the man. Their adoration and care for their owner are pure. That's why everyone loves to have a pet especially a furry buddy in their home. All you want to do is to learn the training of dogs. Adrienne's writing is an E-book that is a complete guide to train dog owners regarding their canines. It is a profoundly appraised training book that is loved by many pet owners. Here in this article, we will explain Brain training for dogs review. So, that you can learn from it and decide to take a course of brain training of dogs or not. And clear all of the queries related to the course.
Before your dog training, it is you who should be trained. You have a lot of questions regarding this program so let's straight dive into its review.
Brain Training for Dogs Reviews 2021
What is Brain Training for Dogs?
Brain Training for Dogs is an online course that will prove an excellent experience if you have a dog in your home. Adrienne Farricelli has developed a training program for canine owners to help them to learn different techniques of training dogs without the help of any professional. That turns your dog into an obedient pet.  The course includes different training, including Brain Training for Dogs and Behavior Training for dogs. The online course also includes different videos and modules to make it easy for the owner.
The dog brain training program is a supreme and practical approach to train our canines and puppies at home. Its ground is to reward your dogs with treats and engage them in different games. The trick is to train the dogs by playing and engaging them and in the end, you will get an obedient dog. Hence they have made it all fun with different games and make it interested for both the dog and its owner at the same time.
Sections in the course include:
Out of many reasons people love this course because of its school-like structure. The course is divided into seven modules which you have to follow step by step including,
Pre Schooling
Middle School
High School
College
University
Graduation
Einstein
Once you have logged in to the exclusive member area you are going to learn a lot from this course including,
Brain training for Dogs Course:
This is titled Dog Training and course. Under this heading, you will get the basic introduction to the program, Introduction of the Author and, a brief explanation of all the activities included in Brain training for dogs. And all the subheadings contain articles with picture descriptions to make it simple for the understanding of reader.
Further, they have a puppy training section in which they have explained the puppy training. If you are planning to adopt a puppy then this is the program made for you. Here they have explained all the essentials you must know about the puppy. As we all know puppies are confused regarding poop and pee at an early age so this is the period you should have a friendship bond with them that will help you a lot in the future.
Next, you will see the heading Behavioral Problems, It is one of the important parts of the course. Here you will learn about all the behavioral problems associated with dogs. All dogs have some kind of behavioral problems such as aggression, barking, and whining. Many other problems are explained here with the solutions. So, once you click on the Behavior problem you will find further subheadings containing 15 to 20 Articles. All articles explaining the behavioral problems with picture descriptions and their solutions. For example, your canine has a barking problem then click on barking where you will find all the issues and solutions regarding barking issues.
The very next heading you will see on the member's login page is Adrienne's Archives. It contains two subheadings Articles Archives and Videos Archives respectively. In Adrienne's archives, she has explained some of the common issues every dog owners face often. That everyone should know and learn solutions. In the video Archives, Adrienne has amazingly explained the training for your dogs in the videos by practically representing it with her dog Einstein. It includes 7 trick training videos like cover his eyes, dance, take a bow, and many more.
The second last heading on this page includes a Case study. Here she has explained her experience of how she has trained two dogs, Sadie and Maggie. She has explained what problems these two canines were facing and how she has overcome their problems with tricks and training she has explained in the course.
The last column is of a forum. In the forum, you can ask all the queries regarding your canines. Here Adrienne herself will answer sometimes the major issues. Other members will also share their experiences regarding problems and training. So, here you can ask all of the doubts.
So, this book contains pages in PDF format and many videos that will help you in training. It also contains an additional manual titled Behavioral training of Dogs. That has also been approved as an excellent manual for dog owners.
What will you learn from this course?
You will gain proficiency with every one of the tricks and preparing fundamentals for your pooches and puppies you have. Interestingly, it is sans power and you will learn with encouraging feedback. In the course, much of the section includes educating the dog owners. What makes it ideal as first you should be trained then you are capable of training your canine and make him obedient.
You can learn all the solutions to the issues such as your dog barks a lot, your dog doesn't listen to you, he or she whines constantly, your dog chews on things, you are upset because your pooch jumps on other people. Don't worry here you will get the solutions you love known by the experts.
Advantages and Disadvantages
Let us tell you all the pros and cons of this training program and let you make your decision. And we have also mentioned the reviews of dog owners to let you make your decision biasedly.
Pros:
People love Brain training for Dogs due to many reasons explained below;
The first and the most important nowadays is everyone wants the best in less money. Many institutions are offering dog training at high prices. The best part of this training is you can have excess to their course for just $47.
After logging in to their program you will see how much information they have given in this program. In simple, we can say that after this training you will never go for other Dog training. They have explained all the issues starting from puppy poop problems to Dogs barking issues.
The other major benefit is that it has easy-to-follow steps that you can follow to have access to their articles and videos.
The thing you will love knowing is that it also offers some bonus courses. They also offer behavior training for dogs that is free of cost.
They also have dedicated staff in the forum section where you can clear all of your queries. Here you can ask any issue related training course or your canine and the expert staff will answer your problems. And sometimes Adrienne herself is active and answers the queries of pet owners that quickly need attention.
Cons:
Everything is not perfect in this world. Everything needs improvement so here we will describe some cons of this Brain training Dog Course,
This is an E-book and contains many pages that we need to read for proper understanding. No doubt they have updated and added many videos and tutorials but it will be easy for those who already love reading. A bit difficult for those who don't love reading.
Some people complained about their video sound qualities. Some owners think they have an unclear sound of Adrienne's voice in the videos. That needs to be improved.
Some dog owners also complain that the font size in the bonus is very small. That may cause difficulty in reading for those having eyesight problems.
Customers said that brain training has improved their dog's behaviors and they are now more trained to obey their commands and behave in a proper way. The program increases their dog confidence and allows them to behave in a proper way.
Frequently Asked Questions:
Is this training easy to follow?
A self-training program should be clear and easy to understand. This training program's best thing is that once you logged in to the member login. All the categories appeared in front of you and by further clicking; you can reach the subheadings and get access to all of the articles simultaneously.
In a nutshell, this training program is easy to follow for everyone. You will love to know that they have a forum column in which you can ask for any queries from the experts and Adrienne herself.
Is this course effective?
My response to this would be YES, in case you're encountering issues with your canine's conduct or searching for some better approaches to build your canine's psychological incitement at home. At that point yes this is an extraordinary course, to begin with.
As it is force-free and you can do it at home. And you will never need to hire a dog trainer next time for your dog. Once you are done with the course you will worth it.
What is the cost of the book?
The price of E-Book in the market right now is $47. You will wonder how cheap it is if you compare it with the other canine training sources or dog trainers who charge up to $100 for an hour.
Final Words:
Brain Training for Dogs will help you solve your canine problems. Anyone with commitment and endurance can achieve this training dog program. It will be fun doing it. And we will recommend you to have this training program.
This course proves to be revolutionary for your dog. Adrienne has explained all of her experience of more than a decade in this field. Her agony for a strong bond between the dogs and their dog owners is transpicuous.
It handles a wide assortment of issues that you will experience with your canine and offer solutions that are both clear and feasible. You are facing different issues with your canine, then just give it a try to a Brain training program. You and your dog will never regret it.
Hope you will like our Brain Training For dogs Review. Happy training and don't forget to give your suggestions in the comment section below. It will be highly appreciated.
Enjoy! With your furry buddy.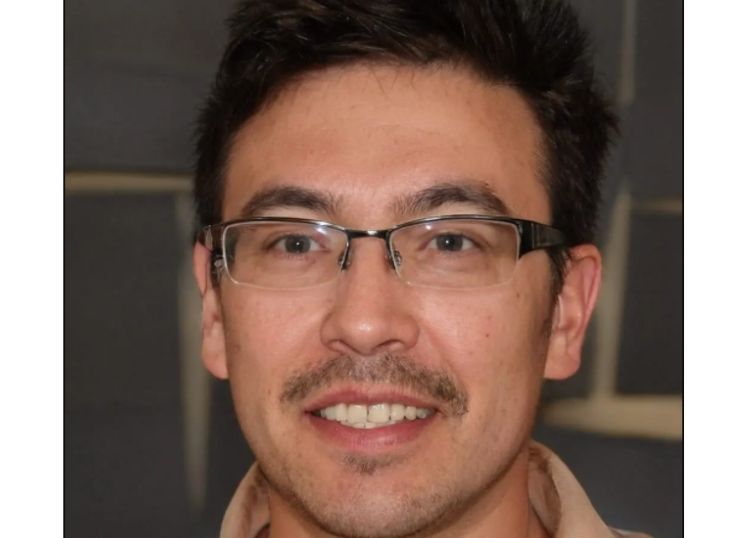 Albert James is a dog owner and veterinarian by profession. He loves to write about dogs. He can also provide you solutions about your dog's health.