In Pakistan, people have a great love for pets, especially dogs. In some parts of Pakistan, they are the watchers of the house. Dogs play the role of the best companion of man in tough times. They represent the role of man's best companion. We can also use them in finding lost things because of their excellent sniffing power. Here I will inform you about the 10 most popular Dog Breeds In Pakistan.
Dog breeds in Pakistan
1. Bully kutta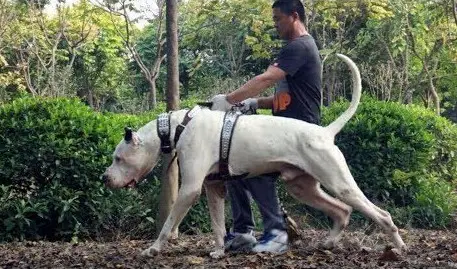 Bully kutta is the most popular breed of dog in Pakistan. It originates from the Sindh and Punjab regions of Pakistan, where they are used as guard dog. Kutta means dog in south Asian languages. They are brown, black, white in colors with red nose and eyes. They are 24 to 30 inches tall with strong head and bones and loose and stretchy skin. It is a smart dog breed and can easily be trained. Because of its aggressive nature, it is used in dogfighting in Pakistan.
2. German shepherd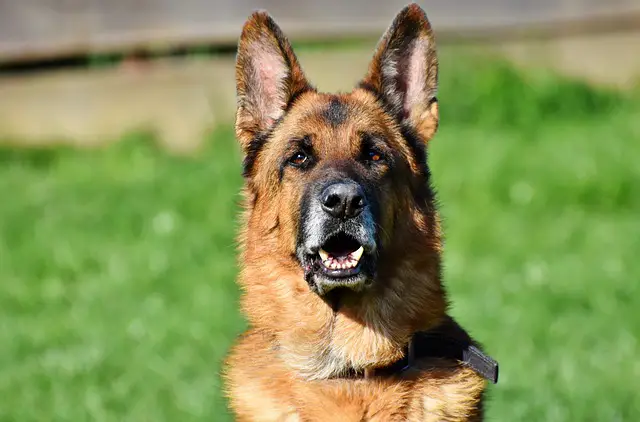 German shepherd stands at no 2 in the most popular breeds of Pakistan. it is a large-sized dog breed with tan red and tan black colors. They are a double coat breed with strong jaws. German shepherds are primarily known for their intelligence. They are curious, which makes them a good guard dog, so people in Pakistan love german shepherd a lot.
3. Labrador retriever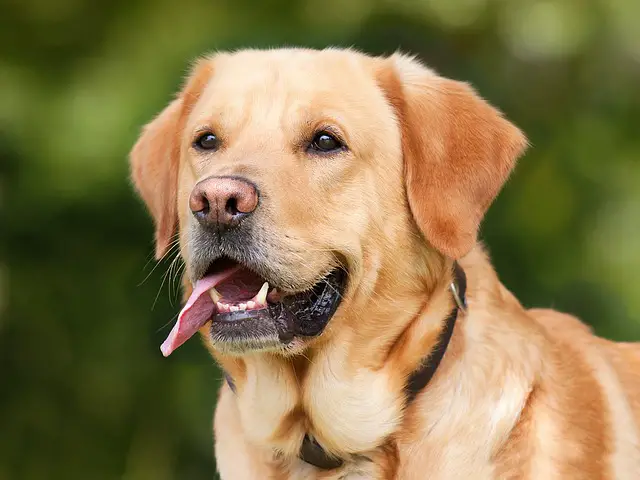 Labrador retriever, which is the most popular dog breed in the United States, United kingdom, stands at no 3 in Pakistan in terms of popularity. They are a medium-sized dog breed that has an amiable and playful nature. They are straightforward to adjust with strangers, and this makes them excellent guard dogs. Labradors are trained to help people who are blind and people who have autism, so people in Pakistan like this breed of dog.
4. Pug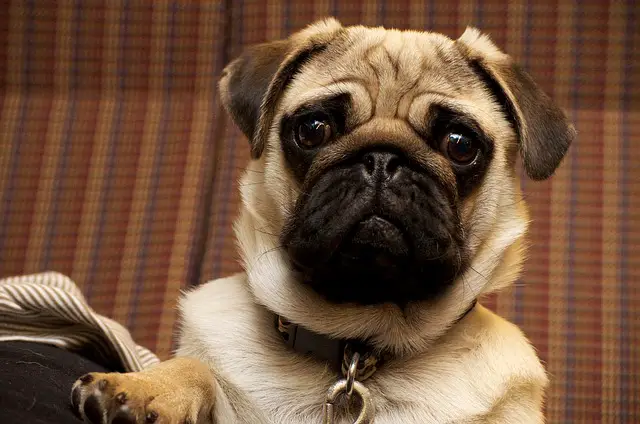 This breed stands at no 4  in terms of popularity. It is a small-sized dog breed with a wrinkly, short-muzzled face. It was originated in China and kept by Chinese rulers for a number of years. Pugs are friendly and gentle companion. There are different shows of pug conducted in Pakistan famous universities like the University of veterinary and animal sciences.
5. Doberman Pinscher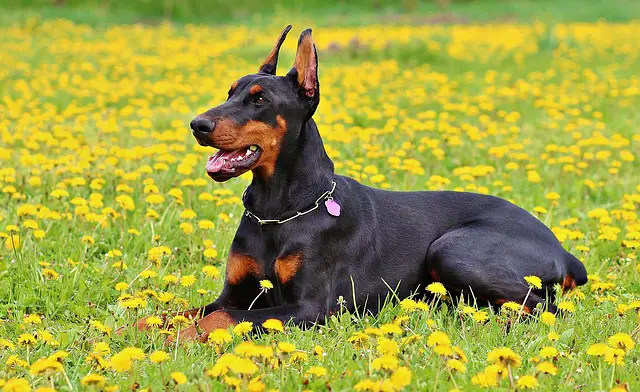 Doberman is a medium-sized dog breed having known for its tenacity and guarding nature. This breed stands at no 5  in popularity. They are also useful for finding different lost things. Doberman rank among the most intelligent breed of dogs in recent studies. They quickly learn to protect and love their owners.
6. Rottweiler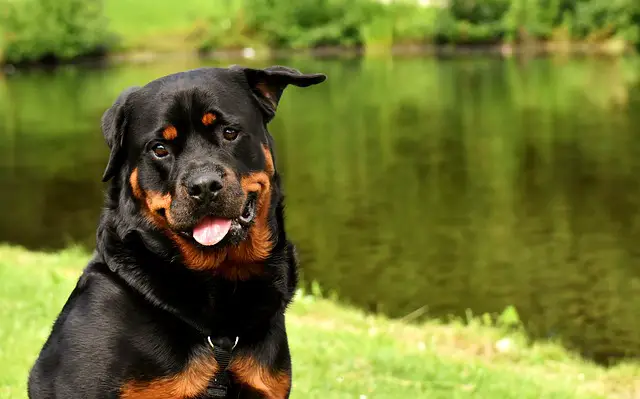 Rottweiler is a trendy dog breed in Pakistan and stands at no 6 in terms of popularity. They are very aggressive and do not welcome strangers. They are highly protective of their territory. Rottweiler is a medium-size dog breed with sufficient strength, and they are well suited for companion and working dog.
7. Pointer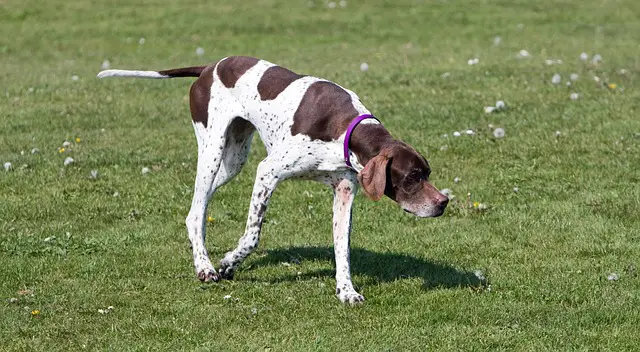 A pointer which is often called English pointer stands at no 7 in terms of popularity. They are a large-sized and pleasing dog. They are very reserved with strangers, but they have friendly nature for children and fit well in the family.  Pointer aggression level is very low, so People here in Pakistan likes this dog a lot.
8. Old English bulldog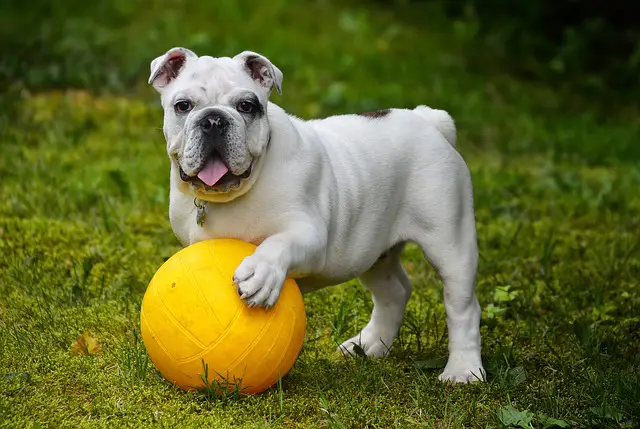 This breed stands at no 8 in terms of popularity. It is a medium-sized breed with great muscularity and agility. Their body is sturdy, robust, and slightly rectangular. They are also used for weight pull, therapy training, and also known as an excellent breed for obedience. They are confident, friendly, and alert, so people like this breed a lot.
9. Poodle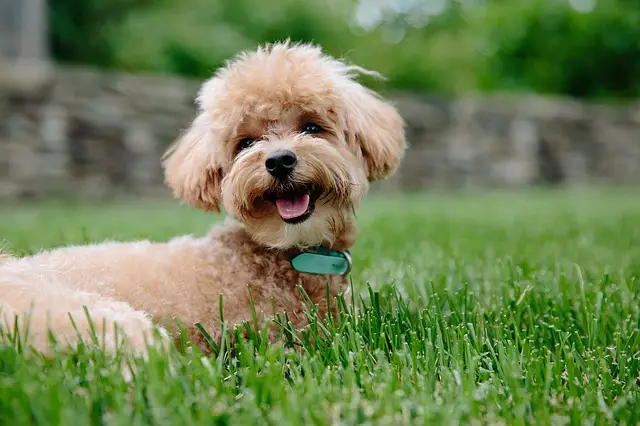 Poodle stands at no 9 in terms of the 10  most popular dog breeds in Pakistan. It is a group of formal dog breeds, including miniature poodle, a standard poodle, and toy poodle. They have won many pet competitions and are known for their intelligence. They are an elegant dog breed, primarily originated in Germany. Poodles professional grooming is costly; poodles are easy to train at home with proper equipment. People in Pakistan like this breed a lot for its beauty.
10.Schnauzer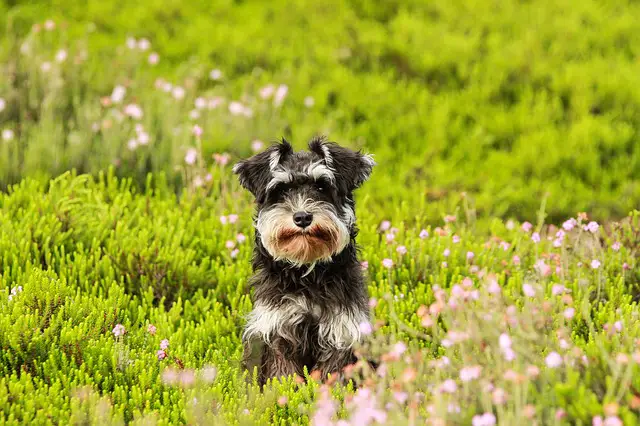 Schnauzer is the 10 most popular breed of dog in Pakistan. They are a very expensive breed of dog, but people in cities like this breed a lot. We know this breed for its playful nature. They have great agility, showmanship, fly ball, tracking. They are described as alert, spirited, but obedient to command by the American kennel club.
In addition to that, Siberian husky, Shih Tzu, and beagle are also very popular dog breeds among Pakistanis. Read a compelling guide about dog food 2021 here.
Frequently asked questions
How to select an excellent dog breed in Pakistan?
We select dog breeds on the basis of their original appearance and purity. If you choose a cross of different breeds, it is more likely that it will get various diseases and will not adjust to the environment. You need to look at the color, facial features, and the history of the breed, e.g., Labrador retriever is available in chocolate, tan and yellow color. If you select any other color related to this breed, it will be cross, and purity of the breed is disturbed.
What dog breed has fewer chances of disease?
Toy poodle has a very less chance of disease. But you need to deworm and vaccinate to avoid your dog from any kind of disease; otherwise, your dog lifespan will reduce, and it will get sick. A proper diet should also be provided to keep your dog healthy.
Which is the most expensive breed of dog in Pakistan?
Yorkshire terrier turns out to be the most expensive breeds of dogs in Pakistan. The price ranges from 335000-700000 Pakistani rupees.
What is the best guard dog in Pakistan?
The German shepherd is the best guard dog in Pakistan.
You can buy watch some exciting movies there
Read about the most popular dog breeds of the world and USA here. You can also read the about best dog breeds in India here.
Conclusion
So this is all about the most popular dog breeds in Pakistan. If you want to purchase a dog, consider the above-mentioned criteria, and always consult with your veterinarian. I hope you like the article, 10 most popular dog breeds in Pakistan, feel free to ask questions. Read about best dog nail grinders in 2021 here.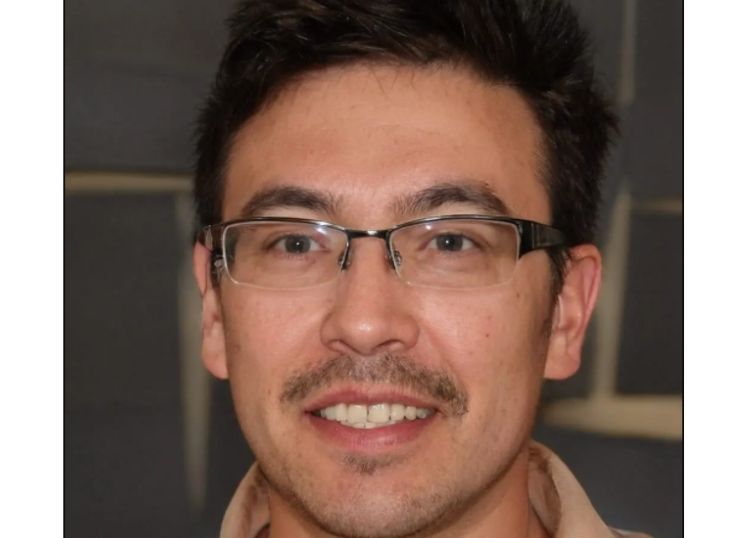 Albert James is a dog owner and veterinarian by profession. He loves to write about dogs. He can also provide you solutions about your dog's health.